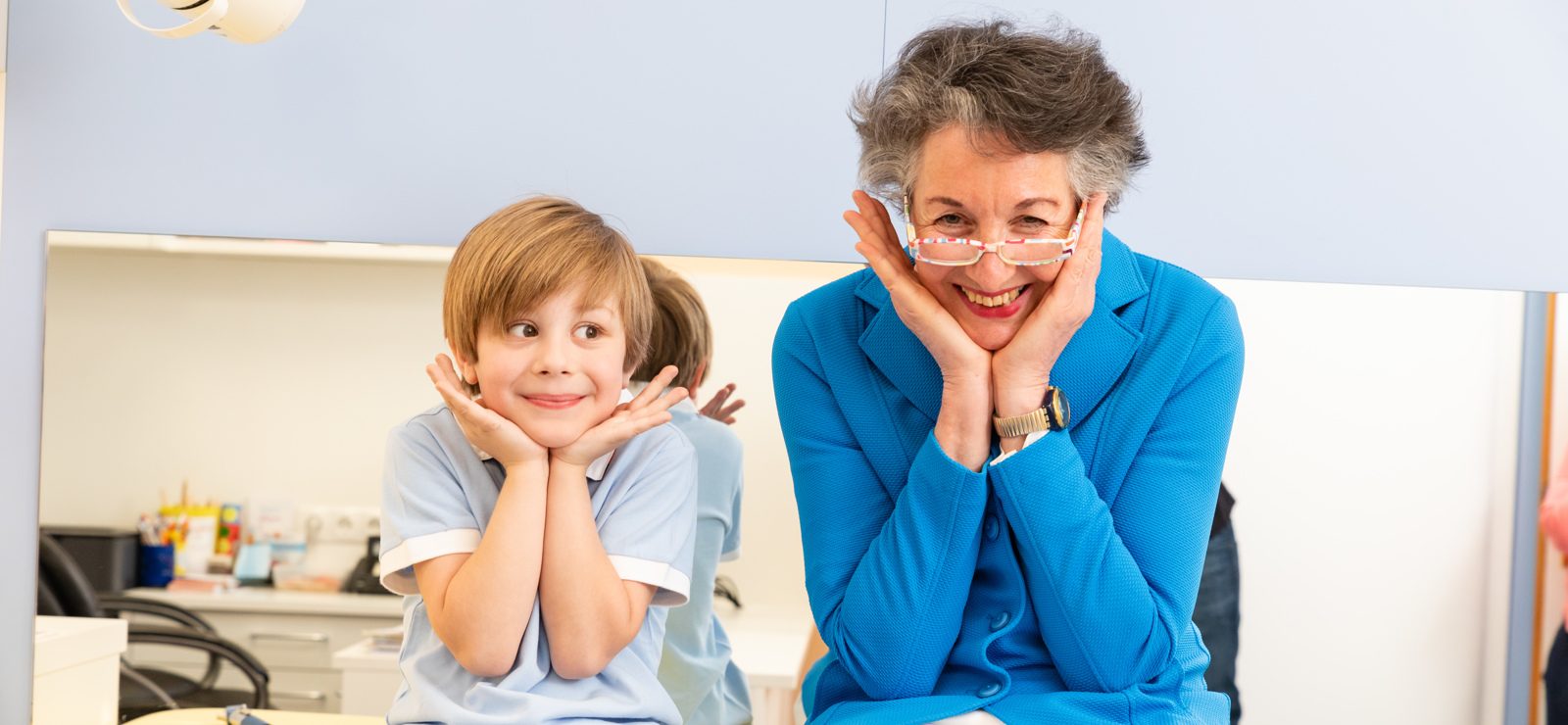 Hello!
Dr. Sylvia Stein-Krumholz is a specialist medical practitioner for children and adolescents up to 18 years of age.
I treat children suffering from acute and chronic diseases in a pleasant, relaxed and peaceful atmosphere.
No long waiting times for an appointment!
We offer medical examinations that include measurement of blood pressure, blood count and blood sugar, ECG readings, BMI determination and general advice. This is of particular importance in children and adolescents to help detect diseases at an early stage.
We look forward to meeting you.
FFP2 masks have to be worn in the practice
Acutely ill patients

Tuesday & Thursday
New: Appointments for acutely ill patients will be also offered on Tuesday and Thursday between 9:00 – 12:30. The patients will be taken care of by experienced colleagues of Dr. Stein who will be present in the above mentioned time periods.
COVID VACCINATION
Tuesday & Thursday
Vaccinations against the SARS Cov 2 Virus will take place exclusively on Tuesdays and Thursdays. Each appointment includes a well-child visit without control of height and weight and exclusively the vaccination, we shall inform you about the vaccination on this occasion.
Please note that in order to book an appointment for a Corona-vaccination you need to make the appointment by phoning the office, thank you.
Practice hours
| | |
| --- | --- |
| MON | 09:00 – 15:00 |
| TUE | 09:00 – 12:30 call-on duty |
| TUE | 13:30 – 19:30 |
| WED | 09:00 – 15:00 |
| THU | 09:00 – 12:30 call-on duty |
| THU | 13:30 – 19:30 |
Only by prior telephonic arrangement or online booking.
Book appointment with Dr. Stein
ONLINE BOOKING CANCELLATION
only via phone or email!
Tel: +43 1 513 29 97
In case you cannot keep your appointment we kindly ask you to cancel it at least 24 hours before. Thank you very much!
Consultations in our practice on weekends
Please contact us via e-mail:
Dr. Stein: ordination@drstein.at
Wed, 13th Sept.
practice closed
Mon, Sept. 18th
practice open from 13:00
to 17:00

Dr. Kouril Daniel
Mon, Sept. 25th
& Mon, Oct. 9th
09:00 – 15:00


Dr. Sylvia Stein-Krumholz
Paediatrician, Adolescent Health, Psychosomatics
I provide comprehensive support to my patients aged 0-18 years, as well as advice for their relatives and carers.
My services include vaccinations, maternity card examinations, annual examinations, adolescent examinations and the treatment of problems affecting this age, and nutritional advice.
Evaluation of disease symptoms that may have a psychological background.
Dr. Stein-Krumholz
Dr. Stein-Krumholz is a skilled counsellor thanks to her long-standing experience, and provides expert advice to children and adolescents entrusted to her, as well as their families, who come from many different cultural backgrounds. Her focus is particularly on physical and mental suffering and problems associated with adolescence.
In addition, Dr. Stein-Krumholz treats infants with adjustment difficulties, feeding issues and provides advice for their family members. She also has a sympathetic ear for children with difficulties in kindergarten and in school, and gives professional advice and support. You can find information about the services offered by Dr. Sylvia Stein-Krumholz here.